WELCOME TO FAR Q PRODUCTIONS, YOUR ONE- STOP SERVICE PROVIDER FOR FILM TRANSFER AND AUDIO SERVICES!
SUPER 8 & 8mm FILM- TO- DIGITAL VIDEO TRANSFER SERVICES!
FAR Q PRODUCTIONS IS NOW ACCREDITED BY THE BETTER BUSINESS BUREAU OF MINNESOTA & NORTH DAKOTA!
Please click the link below to visit the BBB website and verify our A+ rating!
NOW AIRING! THE VERY FIRST FAR Q PRODUCTIONS BROADCAST TELEVISION COMMERCIAL!
Currently airing on Duluth, MN's KDLH Channel 3- 2, "The Northland's CW2" network, this 30- second spot features some very nice Super 8 film footage from 1972! Hosted by YouTube, just click the play- arrow. . . and enjoy!
MARCH, 2012- FAR Q PRODUCTION'S SECOND BROADCAST TELEVISION COMMERCIAL!
Now airing on Duluth, MN's KDLH Channel 3- 2, "The Northland's CW2" network, this is another 30- second spot. It features more Super 8 film footage than the first ad, and some of it from even earlier years. This spot also includes an audio track of a Bell & Howell Super 8 Design 346A projector- the most popular optional audio track here at Far Q Pro!
PROUD SPONSOR OF THE 2012 KIWANIS OF FRIENDLY DULUTH TELEVISION AUCTION!
Tune in to WDIO channel 10-1 in Duluth, MN for the TV Auction on April 28th, 2012 at 6:00pm CST. These folks do so much great, charitable work in the community and it's a great way to find deals on goods and services while lending a hand!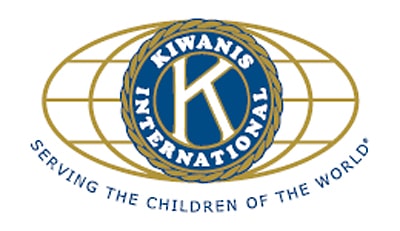 AS SEEN IN THE WOMAN TODAY MAGAZINE!
The very kind and professional folks at The Woman Today magazine were interested enough in the details of Film Transfers that they published a very nice article on the subject in their October/November 2011 issue. If you missed the printed edition, there is an online version that you can find and read via the link below. Written by Erin McConnell, the article can be found on pages 30 and 31. The link opens in a new window.
GIFT CERTIFICATES NOW AVAILABLE!
Please call or email for complete details on gift certificates. They're a great option for holiday gift- giving!
Film transfer services have easily become the most popular request here at FQP. With many satisfied customers- and nearly 100,000 feet of transferred film- you'll find it hard to beat the attention to detail, professional quality, and pricing that are offered at Far Q Pro. Satisfied customers aren't often wrong; and repeat- business clientele speaks for itself! FQP's film transfer services yield true broadcast quality videos that feature better luminosity, color, and flickerless reproduction than you have ever seen from your films before! Don't let degradation or disaster deprive you of the precious memories that your home movies contain. . . transfer them to DVD and enjoy them for many more years to come! Please feel free to call with any questions you may have regarding film transfers, or any of the other services offered. Normal business hours here are 8:00am- 7:30pm, Central Time, Mon- Sat. Please leave a message if there is no answer, and I will gladly return your call.
The "FILM TRANSFER INFO" and "FILM TRANSFERS" pages contain all of the information that you will need to get your project underway, including details regarding reel sizes and running times, pricing guidelines, an online ordering system, and even some film history and technical specifications. There's even more information on the "FAQs" page, and as always if you don't find what you're looking for just get in touch directly via the "CONTACT" page.
For those who are unfamiliar with the film transfer process and it's results, I highly recommend the Trial Service Package. It's a great way to sample color and image reproduction, turnaround times, and shipping protocols at a great, low rate. Complete details are available on the "FILM TRANSFERS" page, along with a number of other pricing packages designed to make ordering as easy as possible. Transferring your home movie films is a great way to preserve your family history and memories, but it's also a wonderful and unique Holiday gift idea for family and friends! You'll be surprised at how affordable this service actually is- and you'll be amazed by the quality of your transferred films!
SAMPLE VIDEOS ARE NOW AVAILABLE
Three sample videos can be found on the "FILM TRANSFERS" page. This SAMPLES link will direct your browser straight to them. These videos are offered as downloadable Windows Media Player files, and are available free of charge so that visitors can get a sense of the video quality offered here at Far Q Pro. Several of the clips also include examples of the optional audio track service, which is available upon request with any film transfer order.
THE MEDCRAFT LETTERS, MINNESOTA
THE NEW eBOOK IS NOW AVAILABLE!!!
Click the "Buy Now" button to get your copy, or visit the ITEMS FOR SALE page for more information!
RECENT ADS & PROMOTIONS